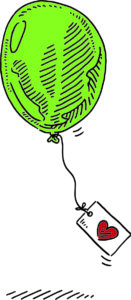 We are pleased to announce Youth Ink 2021 writing contest launches on Tuesday, December 1, 2020!  The Youth Ink writing contest was created to support the literary arts among young people in the Orinda community, Youth Ink is open to all 6th, 7th, and 8th graders who live in Orinda or attend an Orinda school.
Entries must be a story (fiction or non-fiction), poem, or other creative writing form; presented in English, and written specifically for the contest and without teacher or parent involvement. Entries must be 750 words or less. Submissions will be evaluated on content, clarity, structure, and originality.
Prompt
The writing prompt for 2021 is Hope; however, you may write about anything you like—real or imaginary—adhere to the prompt or not! There is no limit to your imagination.
To Enter
Contest opens December 1, 2020, and closes on February 26, 2021.
Download a Youth Ink 2021 entry form.
Entries will only be accepted via email. Email your entry to oyouthink@gmail.com with the following:
Completed entry form. Make sure to include all required information in your submission.
PDF of entry submission. We will not accept Google doc, Word doc, or any other format. The contestant name must be listed in a header on the top right corner of every page.
Once you have submitted your entry, you will receive a receipt notification from oyouthink@gmail.com to confirm your entry was successfully submitted.
Prizes
First Place $250, Second Place $125, and Third Place $75, and ten honorable mentions gift certificates. Winners will be notified by mail and receive their prizes in April.
Contest Sponsors
The contest is organized and run by the Orinda Junior Women's Club, with additional financial sponsorship provided by Friends of the Orinda Library, The Intuitive Writing Project, Lamorinda Arts Council, and Orinda Community Foundation.